Create your personal companion for motherhood.
When it comes to creating memories, there are many options. But there is only one memory that will accompany you the entire journey of motherhood and will be there forever. Always carry your pride with you. Collect all the memories, the special moments and create the only true keepsake for eternity.
Because what you carry with you is more than
just an accessory - it´s your story, your memories, your symbol of who you are. You are a proud mom!
Because what you carry with you is more than
just an accessory - it´s your story, your memories, your symbol of who you are. You are a proud mom!
Please fill out the quick form and we will be in touch with lightning speed.
A little bit of them with you forever
MADE WITH LOVE - Your companion will be handcrafted personally, especially for you, and is unique in this world. We only use high-quality materials, the best engraving method for a piece of jewelry that you no longer want to take off. So create your own personal companion, moment collector, and probably the most beautiful keepsake. Designed, engraved, polished, and packaged to give you what is probably the most beautiful keepsake to last a lifetime.
Created to keep your loved ones close

Detailed engraving of the true Prints

Made from sterling silver or real gold

Prints are imprinted into the silver rather than engraved

Lifetime no-fade guarantee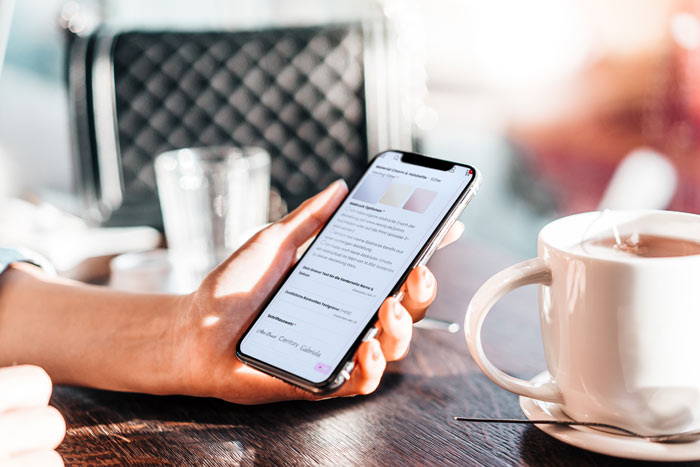 PERSONALIZE YOUR JEWELRY ACCORDING TO YOUR DESIRES IN OUR CONFIGURATOR. YOU CAN DECIDE WHETHER YOU WANT TO USE IMPRESSIONS YOU ALREADY HAVE AT HOME. IF YOU DON'T HAVE ANY IMPRESSIONS YET, REQUEST OUR FREE IMPRESSION SET.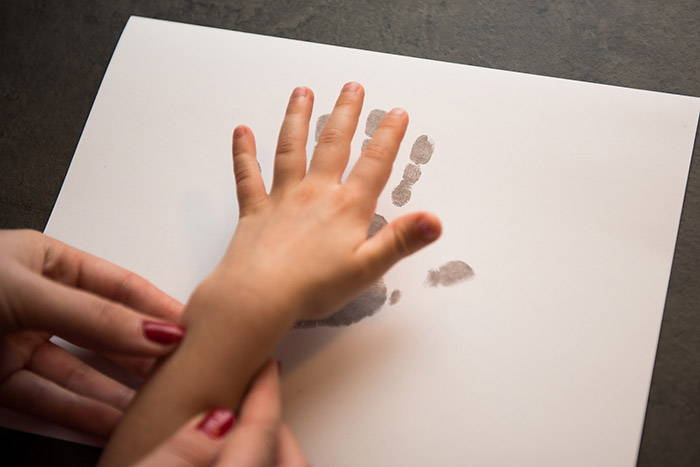 IF YOU HAVE REQUESTED OUR FREE IMPRESSION KIT, IT WILL BE SENT TO YOU WITHIN ONE DAY. TAKING IMPRESSIONS IS EASY WITH THIS PRINT SET. A DETAILED DESCRIPTION IS ENCLOSED WITH THE SHIPMENT. IF YOU ALREADY HAVE IMPRESSIONS, YOU CAN SKIP THIS STEP.
HOW TO MAKE THE PRINTS? CLICK HERE...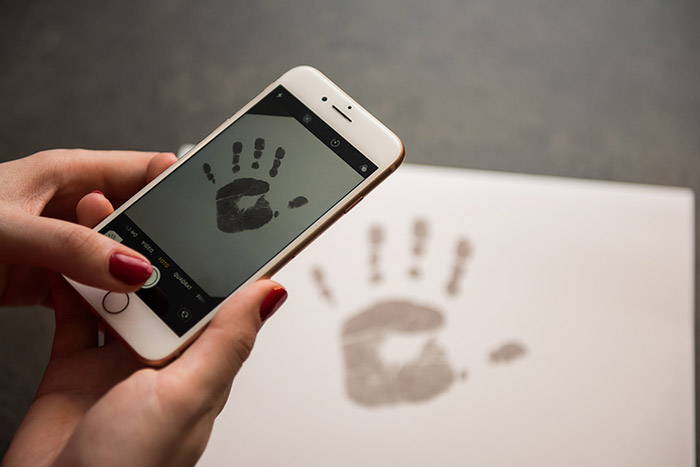 YOU CAN TAKE A PHOTO OF THE PRINTS WITH YOUR MOBILE PHONE. SEND US THE PHOTOS IN OUR IMPRESSION UPLOADER. YOU FOLLOW THE INSTRUCTIONS STEP BY STEP. YOU WILL RECEIVE A LINK BY MAIL OR YOU WILL FIND IT ON THE DESCRIPTION OF THE IMPRESSION SET.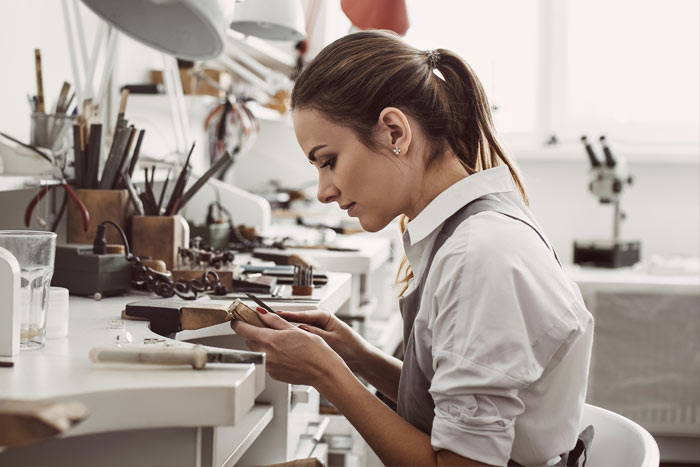 AFTER YOUR PRINTS HAVE BEEN UPLOADED, OUR TEAM OF SPECIALIZED DESIGNERS WILL TRANSFORM THEM. YOUR FINISHED PIECE WILL BE SENT TO YOU FREE AND QUICKLY. IT WILL BE WRAPPED BEAUTIFULLY AND DELIVERED TO YOUR DOOR TO LOVE.
98% Customers Are Satisfied
Trusted By More Than over 20,000 Customers Globally
Trusted By More Than over 20,000 Customers Globally
I was sooo excitedly waiting for this order.. The necklace is even more beautiful than expected! 😍 and the customer service is also rated with 5 stars. I think the result is perfect and beautiful, and there is nothing better than always having it with me. Probably the most beautiful piece of jewelry I've ever owned.
I was looking for something unique that symbolizes my bond with my daughter, I came across Sevoly and was enthusiastic from the first second. Ordering and sending the molds was super easy. The work of the designers, who have excellently worked out every unique feature of the prints, is terrific. So if you want something special and would like a keepsake of the time when our miracles were babies, this is the place for you! Clear purchase recommendation!
I wanted a keepsake for the first time with our baby, and now I always carry her with me. I'm more than thrilled. I sent the print from the hospital. The imprints are engraved perfectly and accurately to the original. There can hardly be a more personal piece of jewelry. I'm so happy. You guys are great. Thank you
The piece of jewelry is already my second piece of jewelry, and I am again really emotionally touched and entirely enthusiastic. My ideas were implemented exactly as I wanted. The jewelry is very high quality, and the engraving is absolutely unique. Also, a huge thank you to the whole Sevoly team. You are doing great work.
Even more beautiful than expected!
The charm is gorgeous, and with this, I always carry my little miracle with me, even when it's somewhere else! As a new mom, I am proud to be asked about this great companion. Nothing could have been more likable as a birth gift from my husband to me. I'm so happy!
Today I received my pendant, and I am completely thrilled. The imprints were immortalized in detail and accurate to the original in the piece of jewelry. A unique and very emotional piece of jewelry ❤️ I can only recommend it. I love this necklace and never take it off! Thank you very much for this beautiful memory 😘
I discovered this necklace during my pregnancy and always had it in mind afterward. It was the perfect way to memorialize my little mouse right from the start. Finally, my companion came after a week, and I was thrilled. I haven't taken the piece off since then, and many people ask me about it 🥰 The most emotional jewelry I own.
My daughter always with me
I bought myself and my husband a necklace with a charm. When the keepsakes were there, I have to say. We were both very overwhelmed. It's excellent quality and looks great. We also received a picture of our daughter's footprint, a nice gesture. I would order there again and again.
I wanted my children to always be with me, not only in my heart but also visibly around my neck. The piece of jewelry is breathtakingly beautiful. I will continue to recommend you. The processing was fast and conscientious, and the contact was friendly. I love you guys. Keep it up.
Beautiful high quality companion
The necklace is beautiful, emotional jewelry that looks high quality and simply outstanding. Even better than your photos. Thank you for the excellent customer service. Thanks to you, we are now wearing our happiness around our necks! We are super satisfied!!! I can recommend everyone!!!
I made a necklace with a hand and footprint of my son. The impression set I get is super easy & you don't have to use paint, so you don't get dirty or have to scrub for a long time. My expectations were more than exceeded. Quality is excellent & it's a real eye-catcher. I would choose it again and again :)
There's nothing more beautiful!
I have to admit I was somewhat skeptical. So now I´m thrilled! Great customer service. The impression set arrived quickly and is easy to use, especially for babies. What the Sevoly team did with the prints is just great. Me and my boyfriend love the bracelet very much, not the last time we ordered.
The bond between a mother and her child is the only real and purest bond in the world. No love is as pure, unconditional, and strong as a mother's love. Words are not enough to express this unconditional love. Your companion is here to serve as an inspiration and highlight the relationship between you and your child. Express what makes your heart beat faster with something unique that captures emotion. Celebrate love with jewelry, show the world who you are, and always carry your child with you, no matter where you are.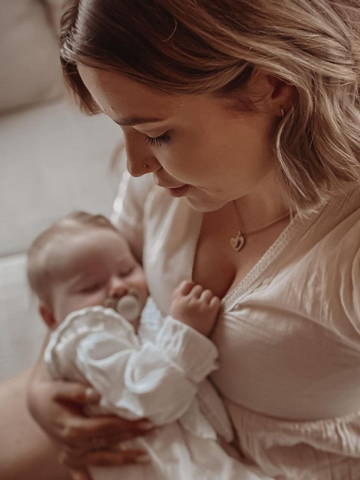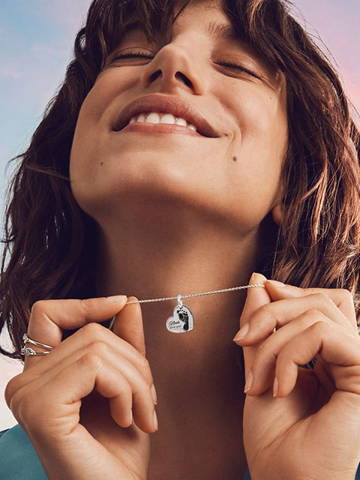 Time flies in the Blink of an Eye. They grow up so fast, and all you have left are memories.
The peaceful feeling when your child falls asleep in your arms. The first word, the first step, the special moments, a hug, and the love you feel. Hold on to these moments and capture the emotions with your companion, who is always with you—the only true keepsake.
Do you ever look at your child and start smiling just because you realize how blessed you are? In the same way, later on, you will look at your companion and feel all these beautiful emotions.
Follow us on
@
sevoly.official
and use the hashtag #SEVOLY to be featured